Hostal Girona
Welcome to Hostal Girona! Forget preconceptions about what a hotel is. We have created Hostal Girona so you can get the most out of your trip. A space that is open to everyone that you can enjoy at your leisure or interact with locals and other guests, relax with a drink in our common area, or discover the wonderful tourist attractions that our city has to offer. We are located between Eixample and El Born, two of the most vibrant neighborhoods in the center of Barcelona where it all happens. We want your stay in our hostel to be comfortable, entertaining and fun and, of course, we don't want you to miss anything. In addition, we guarantee an unbeatable location and a great atmosphere. In our hotel you can meet people from all over the world, attend the coolest events in the city and enjoy the authentic life of Barcelona.sing around the world. Our thoughts are with all those affected across the different countries, their families, friends and co-citizens. We follow the security measures and guidelines of the global and local health authorities to ensure that we are vigilant and prepared to address the current circumstances.
Carrer de Girona 24, 1º-1ª, 08010 Barcelona ES
+34932650259
info@hostalgirona.com
HOSTAL GIRONA, ENJOY YOUR STAY IN THE CENTER OF BARCELONA. HOSTAL GIRONA OCCUPIES THE ENTIRE FIRST FLOOR OF AN IMPRESSIVE 19TH-CENTURY MODERNIST BUILDING, PROTECTED AS A HISTORICAL LANDMARK BY THE CITY OF BARCELONA DUE TO ITS GREAT HISTORICAL VALUE. We are located in the Eixample district, in the very heart of the city, just a ten-minute walk from the city's main sites — Plaça Catalunya, the Ramblas, Passeig de Gracia and the impressive Sagrada Familia Basilica. Hostal Girona is a typical Catalan house, decorated with antiques and old-fashioned wooden furniture.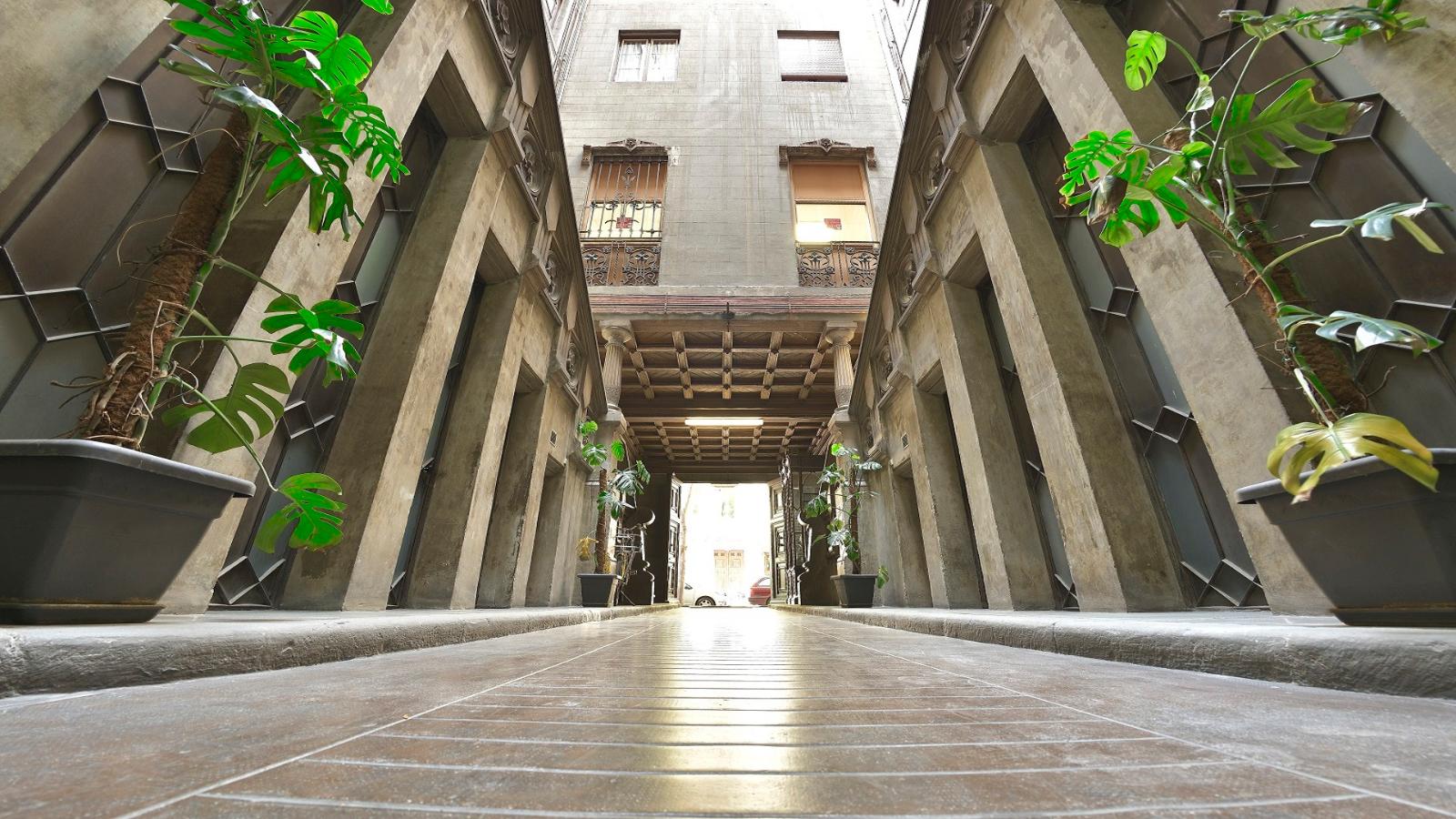 Our Guests Say:
" I had an enjoyable 2 night stay in March 2020, the check in process was simple and straight forward. The room itself was more than adequate, the bed was comfy and the shower was to a high standard. This was more of a boutique hotel (liked the personalised welcome note) than a lot of the self proclaimed boutique hotels I've stayed. A special mention for the Breakfast too which I thought was exceptional. Plenty of variety, very fresh and the staff provided this with a smile."